APOSTLE GROUPS
APOSTLE GROUPS AND SMALL GROUP MINISTRIES
What is an Apostle Group?
Apostle – a person whom Christ has called and sent out to minister in his name. (The gospel of Luke)
When PCA was officially organized in the spring of 1965, the "lifestyle" of this congregation became small group structure with a strong emphasis on ministry in the community. Over the past 50 years, apostle groups have formed and disbanded as the needs of the community have changed. These small groups have been the centers of friendship, fellowship, study, and ministry to the community at large.
In this 24/7 world, personal connections with people are more important than ever. Doing worthwhile work is more important than ever. Making a difference in the world is more important than ever. The ministries carried out by PCAers in small groups and individually are more important than ever. You can find your place in one of the existing groups or gather people who share a common interest to form a new one. Together we are changing the world and ourselves.
Arts Circle 
Arts Circle Group was created by, and for, people who share an interest in the visual arts (painting, sculpture, photography, calligraphy, stained glass, etc.). We have enjoyed a variety of programs, including members showing examples of their original artwork, demonstrations of talent, and sharing of experiences from attending workshops. We have assisted in designing logos, designing banners, and making decorating choices during our church's remodeling. Our church walls are filled with artwork by our Arts Circle members and artists outside of PCA.
Christians in Action in the Community (CAC) 
This group meets monthly for fellowship and planning for mission projects in the community, such as organizing the CROP Walk and participating in FMSC, Habitat for Humanity, and Armful of Love. CAC also provides Nurture Council support with church dinners and designated church maintenance projects.
Earth Angels
Earth Angels work to protect the environment through education and action. Our Earth Angels have been actively involved in the following:
Encourages PCAers to become better stewards of Creation with timely tips in the weekly eblasts
Keeping tabs on environmental policy issues and communicating with policymakers.
Regularly picking up litter at Chateaulin Park in Burnsville under the "Adopt a Park" program
Helping to remove invasive species from local parks
Providing complete recycling service for our church
Holding annual Earth Day events
Collecting wildflower seeds to help reestablish native plants
Creating a butterfly garden on the church grounds
Promoting awareness of local recycling/reusing opportunities such as "Soles for Soles" shoe collection, electronics and holiday lights recycling, and garden pot collection
Promoting multiple use bags, composting and rain barrels
Adding solar panels to the church roof
Working with a consortium of south-of the-river churches on climate change programs
PCA is Now Certified as An Earth Care Congregation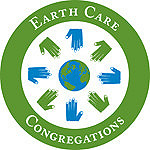 Meals on Wheels 
An ecumenical non-profit community service program that delivers hot meals to home bound individuals dealing with a variety of health issues
T-shirts to Diapers 
A mission project that takes donated t-shirts, and re-purposes them by cutting and sewing them into diapers. The diapers are then donated to people in need around the world, improving hygiene and reducing illnesses. T-shirts that are sized Adult Large or bigger work best. Donations of T-shirts are always welcome.
Feed My Starving Children
Feed My Starving Children
is a Christian organization committed to "Feeding God's Starving Children Hungry in Body and Spirit."  FMSC is a 501(c) (3) non-profit organization. PCA FMSC volunteers meet at the FMSC location in Eagan to hand-pack specially designed meals to be shipped to starving children in over 50 countries worldwide. Packing dates are the SECOND THURSDAY of the month from 6:00-7:30pm at the Eagan facility, located at 990 Lone Oak Road, Suite 160, Eagan, MN.
The Livewire Apostle Group 
The Livewire Apostle Group continues to minister to the mentally and physically challenged adults living in Dakota County by providing social opportunities and wonderful friendships. All activities are held at Presbyterian Church of the Apostles on various Friday evenings and coordinated by volunteers from PCA. Extra hands and friendly smiles are always welcome for all of our events. 
Sisters of Sophia 
Our members participate in Sisters of Sophia for the sense of community, camaraderie, friendship, support, prayer, study and social opportunities that the group provides. We also like the shared ministry, serving with Sisters, doing something worthwhile and important for others. We are the only "women's group" at PCA. Sophia means wisdom; we are sisters journeying together seeking spiritual wisdom. We prepare and serve a meal at the Loaves and Fishes dining site at Creekside Community Center, 9800 Penn Avenue South, Bloomington. We also work with other apostles groups or serve individual ministries. We support the youth of our church by attending their school drama and musical performances. During the summer, we take interesting excursions to local sites of interest. All are welcome to join us for study, ministry and/or social activities.